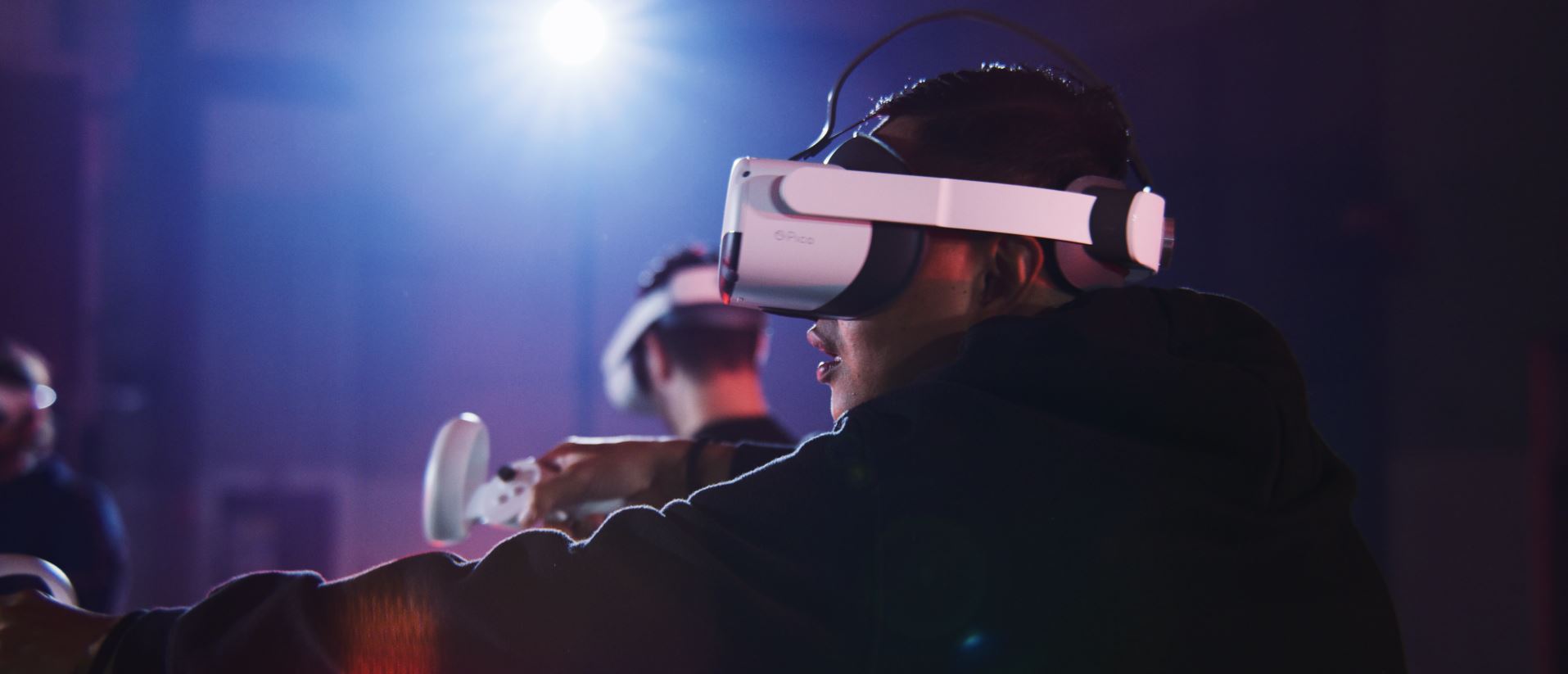 In a world where technology is constantly evolving, Funbutler's partner, CrossReality, leads the way in the thrilling realm of virtual reality (VR). Through its latest VR technology and experience concepts, CrossReality transforms entertainment and activity centers into groundbreaking VR arenas. We sat down with Patrik Zalewski, co-founder and shareholder, to delve into how the company continues to revolutionize the industry in collaboration with its clients and partners.
Patrik Zalewski, a veteran in activity centers such as ExtremeZone, Leklandsfabriken, Jump, and That VR Thing, brings with him extensive experience. Through his various businesses, one gains a deep insight into the diverse needs that different types of operations can have. Running and owning multiple activity centers and arenas demand special insights and customized functions.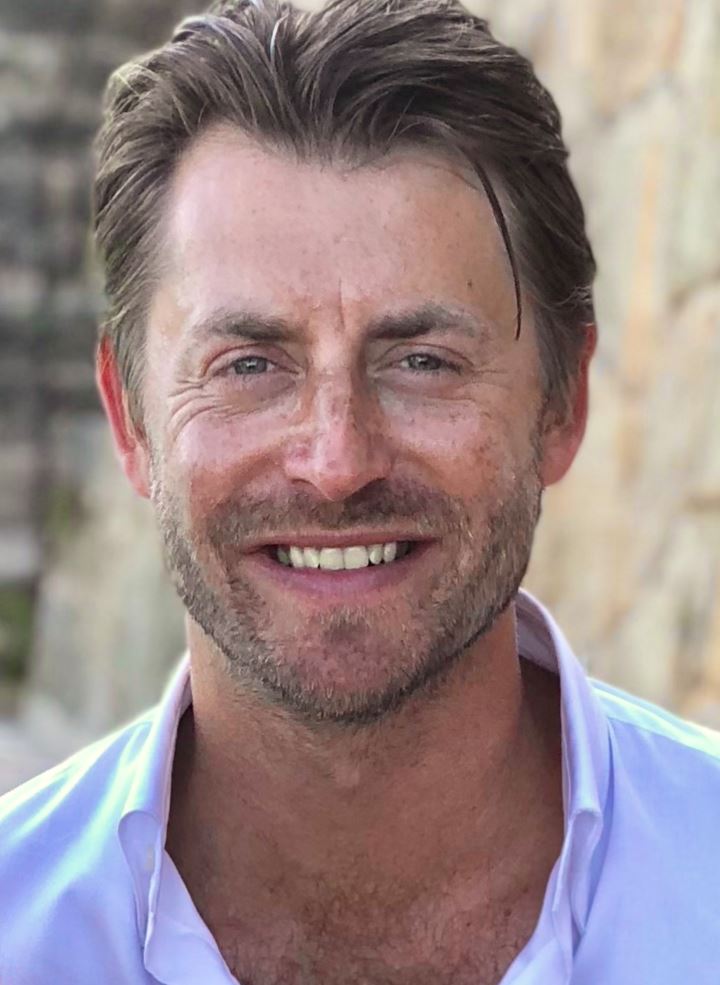 What is CrossReality?
-CrossReality is a pioneer in VR, offering two distinct VR systems. CRES (Cross Reality Entertainment System) is a stationary solution accommodating up to 10 players simultaneously. This unique system design permits multiple games to be played in parallel, enjoying both multiplayer and single-player experiences at the same time.
-Through our games, we aim to reach the broad audience passing by shopping centers and VR arenas. Our goal is to make VR gaming easier and more accessible than other systems, allowing curious enthusiasts to dive into the VR world whenever they wish.
-The other VR system, CRES Portable, lives up to its name in portability. The entire CRES Portable kit fits in a single bag. Connect to power, and in just seven minutes, you're ready to experience VR with up to six players—perfect for events and gatherings.
While VR is not new, the technology has made significant advancements over the years. This has increased interest among activity centers and arenas to integrate VR as an addition to their existing offerings. Expectations for quality have risen, and CrossReality has been at the forefront in meeting these demands with innovative solutions and commitment.
Challenges for the Future VR Entrepreneur
-Future VR entrepreneurs face numerous challenges, from choosing the best location and scheduling for the business to determining the right price point for consumers. Booking systems and demand management are critical issues. CrossReality aspires to be a "one-stop shop", supporting customers with expertise and advice in these areas, thus creating enticing experiences.
-Our role is to provide VR systems and supportive solutions, including website interfaces, and most importantly, a smooth booking system in collaboration with Funbutler. A quick and efficient start is crucial for swift commencement and maximizing operations.
In an age where digital channels dominate commerce, arena owners face the challenge of luring people beyond their homes for a fun experience. CrossReality has identified this challenge and works purposefully to position VR as the perfect complement to existing activities and attractions.
-Many view VR as an evolution of video games and are surprised when they first put on a VR headset. The ability to move freely and experience 360-degree views creates a breathtaking sensation. The quality of today's VR games is much higher than many imagine, and our goal is to exceed visitors' expectations every time.
Significance of Booking and Booking Systems
-Not only does CrossReality drive VR innovation, but it also operates several successful activity centers, such as Extremezone, Leklandsfabriken, and Jump. Integrating VR as a seamless part of package bookings has been an early challenge. This allows visitors to book a party and add VR as an exciting activity.
-The booking process varies greatly between VR and other activities like jumping or playland. VR has a strong "drop-in" culture while other activities often require pre-bookings. Pre-bookings are especially important for corporate events, bachelor parties, and bachelorette parties. Funbutler facilitates smooth handling of both pre-bookings and drop-in visits, which is essential for arena owners for both short-term and long-term planning.
Simplicity and Accessibility – The Key to Success CrossReality stands for simplicity and accessibility. With just four hours of installation and training, operators are quickly up and running. The installation includes assistance with preparations to commence operations. Patrik also shares insights about active use of statistics and package deals to maximize usage and visits.
-Each VR headset is integrated into the booking system, giving operators an overview of booked and available resources. Statistics provide insights into how the day is unfolding and enable smooth packaging and pricing based on demand.
-Funbutler's booking system allows us to offer "bundled" VR bookings, where attractive packages are easily created. The flexibility to create packages and offers based on different time periods and demand is crucial to attracting consumers.
Many businesses have previously used various systems for bookings and have struggled to manage additional activities like VR. Funbutler offers a streamlined solution that optimizes booking management. Through Funbutler's booking system, it becomes possible to include VR as part of different activity packages.
-Operators can easily create packages with multiple activities, including VR bookings, through Funbutler. This enables more people to book at the same VR arena and participate in different games simultaneously.
Funbutler – Before, During, and After the Visit Funbutler stands out by being present throughout the entire visit experience, from booking to post-visit. The system adds value by increasing revenue, streamlining operations, and enhancing control for owners and operators of activity centers. Funbutler facilitates smooth management of resources, packages, and activities throughout the visit process. And full integration with the POS (Point Of Sales) and accounting system.
In conclusion: CrossReality invites us into a new era of VR experiences that integrate seamlessly into existing operations. With a clear focus on accessibility, package offers, and integrated booking solutions through Funbutler, CrossReality strives to revolutionize the entertainment industry and maximize visitors' enjoyment and experience.
For more information about CrossReality, please contact Patrik Zalewski at +4673-615 03 60 or patrik@crossreality.se.
Website: www.crossreality.se
About Funbutler:
Funbutler's booking system for activity centers is the result of a long and successful collaboration between our experienced team of digitalization specialists and leading activity centers. Therefore, we can offer the market's top-selling, flexible, and scalable booking system for activity centers.
​Get started.
Feel free to contact us to hear more. Fill in the form to book a guided demo of our booking system.
+46 10 707 95 40
info@funbutler.com
support@funbutler.com